Membership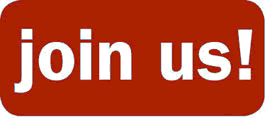 Click the logo above for a downloadable membership form.
To become a member of the Route 6 Tourist Association, print the registration form, fill it out and mail to US Route 6 Tourist Association (Iowa) 2004 Belle Ave Davenport, IA 52803
Join the Team
If you would like to be an active member of the Association, participate in our activities or simply make a donation to help promote cultural preservation and economic development along Historic U.S. Route 6, please e-mail David Darby at usroute6iowa@gmail.com Or, download our Membership Application (162kb) or in a file to send to us via s-mail. Forms are in PDF format. We are member supported. All members will receive a Certificate of Membership.
Business and governmental members will be listed in our publication, Route 6 - Your 'Roadway to Adventure' and/or Website Directory. Website Directory listing will include access link. Annual dues received this year will include all of the following year. All donations and memberships are tax deductible. A member of a State Association is also a member of the National Association.
Dues are not required for full-time students, active enlisted military or for other Not-for-profit organizations. However, a membership application must be submitted.
Membership has its perks. Businesses will be listed in our upcoming brochure for Iowa, and listed on our national website. All members can purchase our Historic Route 6 signs at a discount with your paid membership.